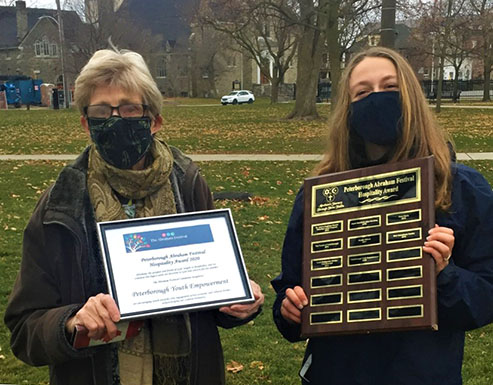 2020 – Peterborough Youth Empowerment
which encourages young people towards civic engagement across economic and cultural divides, acknowledging our common humanity.
2019 – Youth Emergency Shelter
which offers food, shelter & counselling to youth in crisis, with compassion and respect.
2018 – The New Canadians Centre
for their work in helping new immigrants and refugees to settle in Peterborough.
2017 – Shawn Wilson, Freshco
for his generous donations of groceries to local service groups, fundraising dinners, & to support refugees.
2016 – The People of Peterborough
for their overwhelming support to local Muslims when the mosque was firebombed, and their sponsorship of many Syrian refugee families.
2015 – Casa Maria
for many years of welcoming & supporting refugees from various countries.
2014 – Joyce Barrett & John Hambley
for their work with social justice organizations.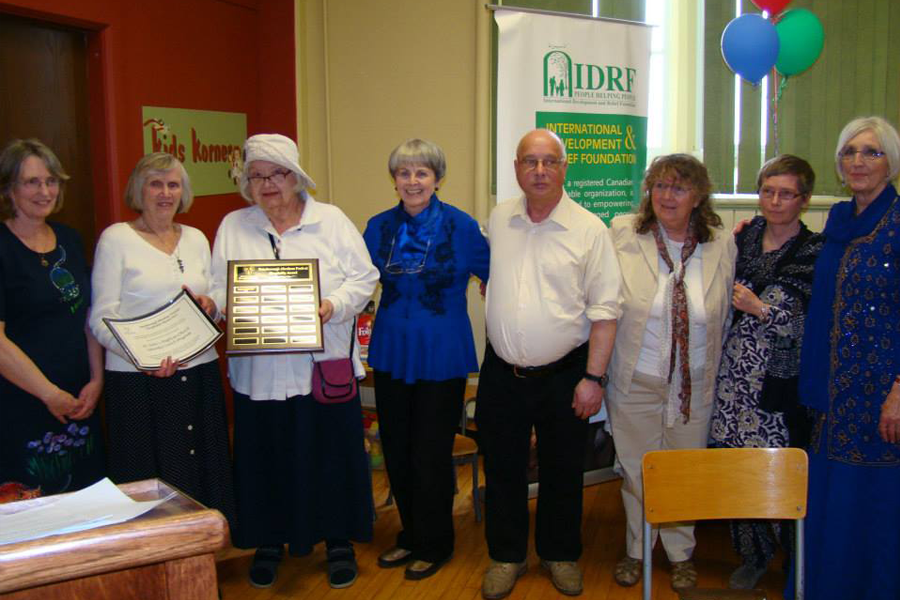 2013 – St. John's Anglican Church Saturday Lunch Program
for opening providing a free lunch every Saturday to anyone in need.