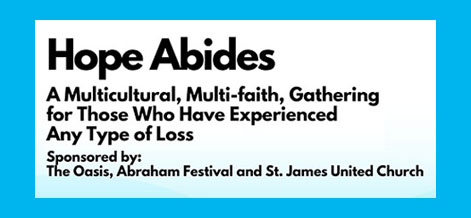 We have all experienced loss of some type, whether it be the loss of a relationship, the death of a loved one, the loss of a job, the loss of health, or even the loss of a homeland.
The Hope Abides Gathering is for anyone who has experienced any type of loss. This event will take place at St. James United Church at noon on Sunday, December 4th, 2022 and will feature readings and commentaries from various faiths, as well as music. If you are unable to attend in person you can watch online by following this link on that day at noon: https://www.twitch.tv/stjamesunited.
This Multicultural, Multifaith Gathering is sponsored by the Abraham Festival, The Oasis and St. James United Church in Peterborough.
Please join us on 4th December.
The Abraham Festival Committee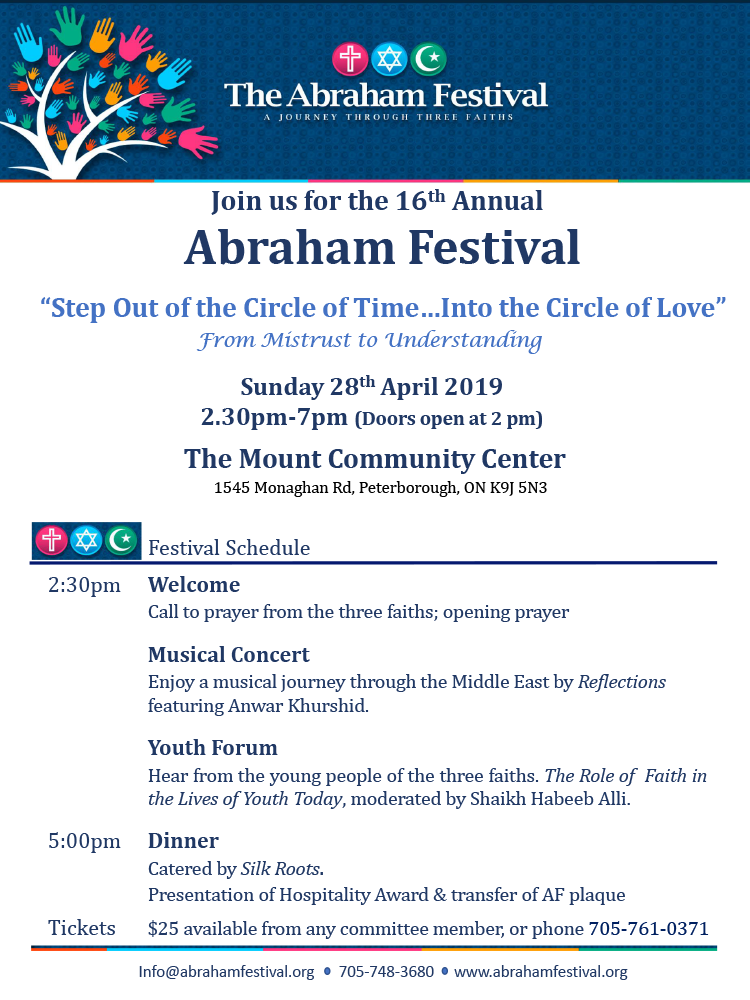 Download Brochures and Posters